ABOUT SAIL DISABILITY NETWORK
"Superior Alliance for Independent Living (SAIL) is one of 15 Centers for Independent Living in the state of Michigan. SAIL is the only one located in the Upper Peninsula of Michigan and supports individuals with disabilities in all 15 counties of the Upper Peninsula. A Center for Independent Living embraces the philosophy of person-centered services. The individual knows what is best for themself and our advocates are here to walk the walk with you. "Nothing about you without you" is our motto. We partner with individuals to share in the journey of removing barriers for individuals. We play our part, but the individual must do their share in working towards independent living. We can advocate and assist in removing barriers towards independent living without judgment and with integrity. As many of our advocates are persons with a disability, we are peers in this journey. We look forward to making a difference in the lives of others one step at a time. In the words of Jaipal Singh, "Wish it. Plan it. Do it." SAIL is here to support your goals."
Kindest Regards,
Julie Shaw,  Executive Director
We are here for the outcome, not the income.
We are here not for income, but for outcome! Although we are based in Marquette, Michigan, SAIL has been serving individuals with disabilities and their families across all Upper Peninsula communities since 1998. Our staff provides information, resources, referrals and support services to people with a wide variety of disabilities, both visible and invisible. SAIL's core pillars of service are advocacy, transition, independent living skills development and peer support. We also work on a larger scale, helping local businesses, and other organizations to make changes that improve life for everyone in the community.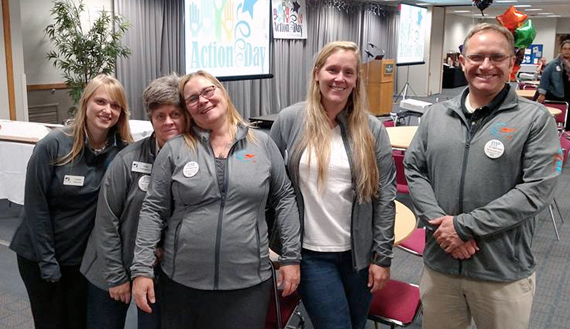 We believe people deserve the opportunity to make their own choices, improve skills, and thrive in their community with full access and inclusion.
Systemic racism, ableism, and implicit bias directly challenge these access and inclusion efforts.
SAIL vows to treat all people with dignity and respect and to value each person individually. We will continue to do our part to advocate and support equal access for all throughout the Upper Peninsula.
SAIL strives for absolute inclusion and transparency; here are our most recent reports.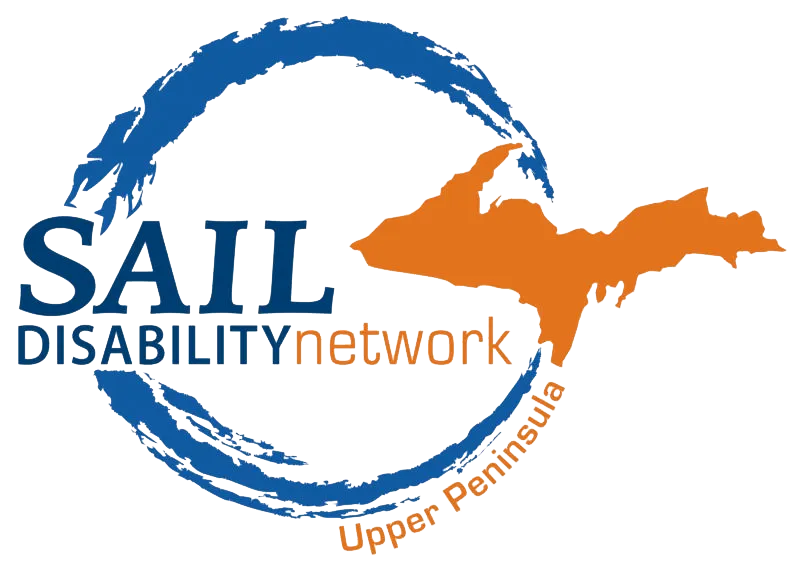 We employ people with disabilities; 51% of our staff identify as having a disability.
We do not focus on a person's disability, but rather address the needs of the whole person to achieve a balanced and independent life.
We serve people with any type of disability, including some that may be "invisible".
All individuals with disabilities make their own choices in communities that provide opportunities and supports to achieve their goals.
To assist individuals with disabilities and promote accessible Upper Peninsula communities for all.
We value an individual's choice and rights.
We value opportunities to share common experiences.
We value linking individuals to community and community to individuals.
We value supporting individuals to learn new skills.
We value positive improvement of societal attitudes and expectations regarding disability.
We value investing in people and spending our funds wisely.
We are committed to treating individuals with dignity and respect.
We are committed to listening to stakeholders (community members) and making reasonable efforts to satisfy their needs and concerns.
We are committed to maintaining confidentiality and respecting sensitive information of the agency.
We are committed to honest and open communication with everyone.
We are committed to supporting individuals in making choices for their lives.
We are committed to ask responsibly within the communities in which we work for the benefit of these communities.
We are committed to building positive relationships with community partners.
We are committed to acknowledging all financial and in-kind contributions to this agency.