UPVETS Served – Stormy Kromer + Ironwood Memorial Building Tour
November 17 @ 10:00 am

-

2:00 pm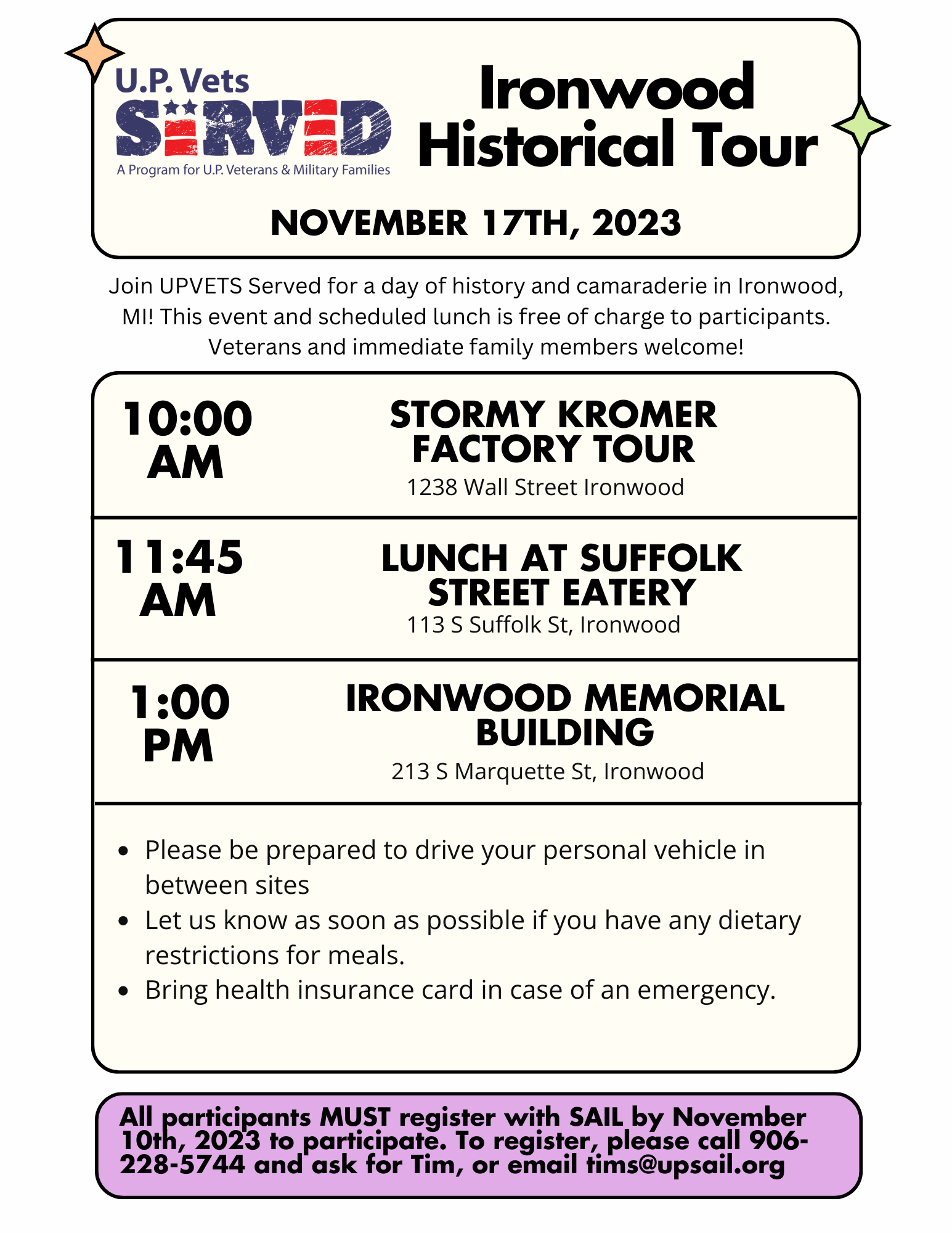 Image description begins: Join UPVETS Served for a day of history and camaraderie in Ironwood, Michigan on Friday, November seventeenth. This event and scheduled lunch is free of charge to participants. Veterans and immediate family members welcome!
Schedule is as follows: Ten o clock A M: Stormy Kromer Factory Tour, located at 1238 Wall Street in Ironwood. Eleven forty five A M: Lunch at Suffolk Street Eatery located at 113 S Suffolk Street in Ironwood. One o clock P M: Ironwood Memorial Building, located at 213 South Marquette Street in Ironwood.
Please be prepared to drive your personal vehicle in between sites. Let us know as soon as possible if you have any dietary restrictions for meals. Bring health insurance card in case of emergency.
All participants must register with SAIL by November tenth, 2023 to participate, To register, please call 906-228-5744 and ask for Tim, or email tims@upsail.org. Image description ends.